Our lives are not our own. We feel it with each death, we weep.
Our lives are not our own. Quote from movie Cloud Atlas
In this article:
I watched the movie "Lucky": Death from old age
I watched the movie "Contagion": Death from a Virus
Real-life: Death of loved ones
Goodbye Kobe Bryant: Death from an accident
The other night we were watching the movie
"Lucky"
. It's about a 90-year-old man living alone. He argues that being alone and being lonely are different things. Every day he would do things the same way. One day, he fainted. He went to the doctor for some tests but they could not point out exactly what's wrong with him except, well... that his old. Thus began his enlightenment about his own mortality.
I thought, so many of us are afraid to get old... I mean, really old. We never want to imagine all the physical and emotional changes that come with it. How many people are lucky enough to face death that way? To come to terms that at any day death will finally come to get you. And it's not like you have better things to do anyway. Surely at that point, when you are too old to physically do anything but take care of yourself (God-willing), you should have done all the things that you've always wanted to do in life. Never mind leaving a big impact on this world. You know, just be able to face death with a smile.
Lucky US Movie 2017
Last night, we watched the movie "
Contagion".
Very timely, it's about a deadly viral outbreak that threatened mankind. The wrong bat came across the wrong pig. The pig then ended up in Hongkong, where a visiting American woman shook the chef's hand before playing roulette in a casino. Since it's a new strain of a virus, a lot of people died before the team of doctors figured out what to do.
If I was worried about coronavirus spreading, with 3 confirmed cases here in Japan, after watching the movie... I'm now officially scared! Knowing that we touch our face at least 3,000 times a day and watching how it can be passed on with just simply touching the doorknob, a handrail, or anything at all... is enough vision to get this dramatic mom to panic. The deadly virus in the movie is, of course, different from coronavirus.
Contagion US Movies 2011
I wasn't always a person who tends to see the worst aspect of things or believe that the worst will happen.
I felt the pain of losing someone I love dearly when my grandmother Victorina Chan died of old age. Then my closest cousin, Anna, died due to complications from pregnancy. Not long after, lung cancer took my mother. Then two other dear grandmothers died after. In 2016, Tita Tessie died of cancer. It's abnormal to think but there was a time I thought I am getting numb with death. It's morbid to think but there was also a time I thought, "How lucky they are. Free from all the worries and pain of this world." I accepted death as an essential part of living.
Then I became a mother. Being a mother altered my perspective again, I became a worrier for my life and for my loved ones. I used to love riding extreme rides. Now, riding a tricycle scare the shit out of me.
Life is too good to end.
In 2018, I said goodbye to my father Eddie Chan. A good man with imperfections, who made an impact in this world. It was so painful... as if I've never experienced losing someone I loved. Before he was buried, he was honored with a tribute at the town plaza. He was a generous man who fought for the good and a lot of people said they will miss him. The news of his death shocked them they said. I know, it shocked me to the core too.
Today we woke up with the news that Kobe Bryant died from a helicopter accident with his daughter. We all felt it... It was so shocking... so sad...
We all thought of it. You really never know when you will die. Just like that... another legend is gone.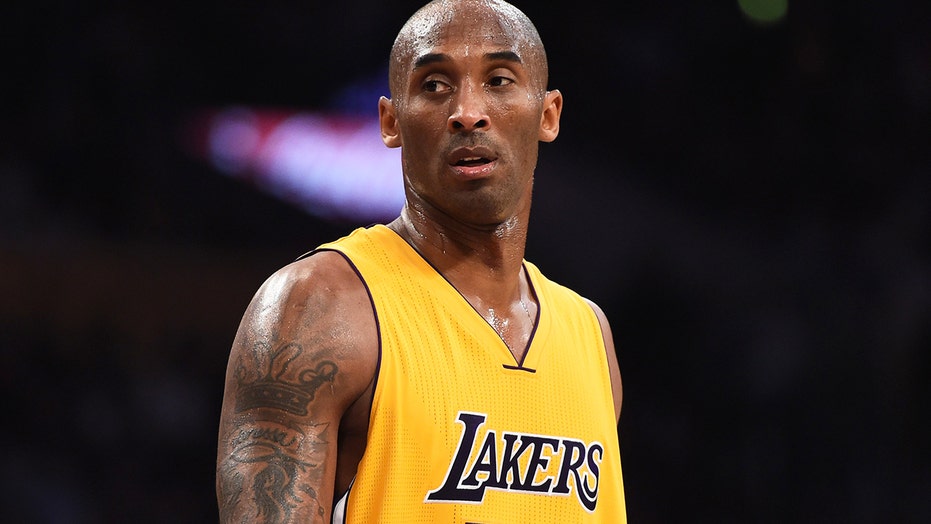 Kobe Bryant | died in a helicopter crash January 26 at 41 years old
What should we do?
Pray.
Life is too good to end but it will. Make the most of it before it's too late.
Show our loved ones we love them before a virus, an accident, any sickness, or old age no longer make it possible for us to do so. Our lives are not our own. I think the only future we have is the kind of life we lived and left behind. Every cruelty or kindness. The kind of person that the world, be it just family and friends... the kind of person they will remember you by.